Howto export a private key
There are five simple steps for exporting a private keys. We assume, that Bobby wants to export his private key to save it to disk and put it in an fireproofed tresor.
NOTE: You should really be careful with your private key, because everyone, who has this key, can encrypt all messages and texts encrypted for this key, if he also has your keys passphrase.
STEP 1: Open the key management
First Bobby opens the key management through the toolbar.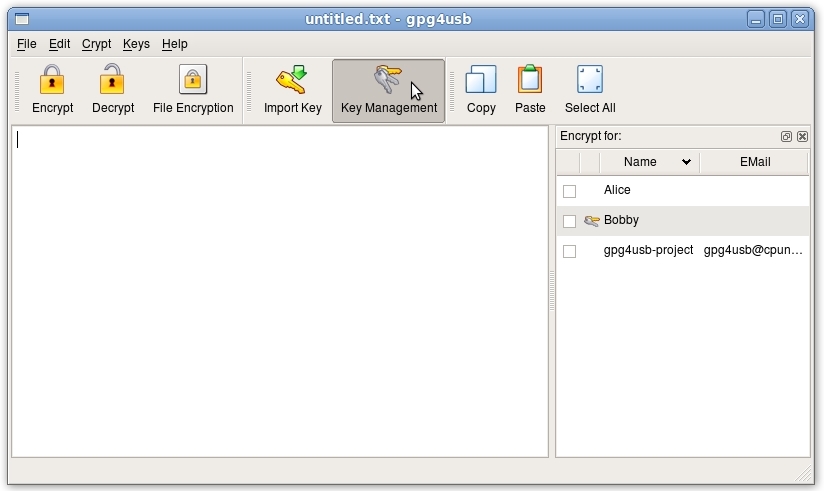 STEP 2: Open key property dialog
Secondly he opens the key property dialog of his key through the context menu.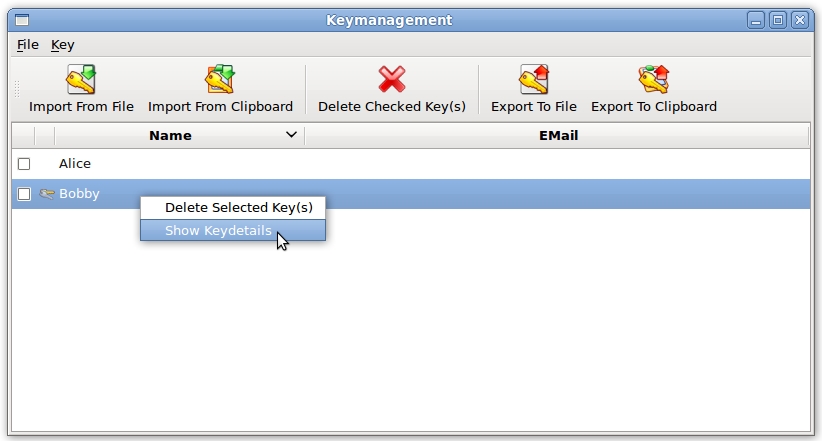 STEP 3: Hit the "export private key"-button
Now he hits the "export private key"-button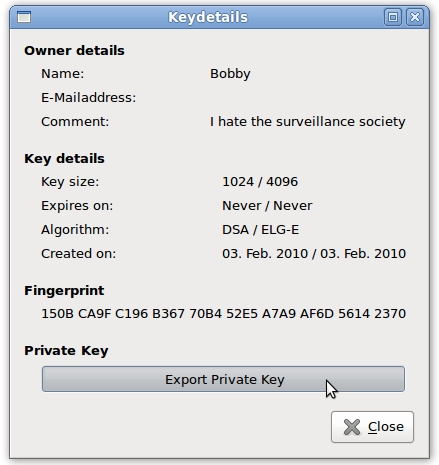 STEP 4: Confirm warn message
Now he confirms the warn message.

STEP 5: Choose file
Finally he chooses a file, where he wants to save the key.